Gone - I have six Charlie Banana XS pockets. I didn't see any stains on the diapers themselves, but it was getting dark so if you need to know I will check again
I know one insert had a stain.
$10 ppd each
$18 ppd for two
$45 ppd for all six
Still available - have probably 8 Lollidoo fleece daytime pockets, in yellow, blue, purple, green, and red. They were their practice diapers, and not the ones they currently sell. They have plastic snaps and sewn-in elastic. Speaking of elastic, I have replaced it on most of them. I used black elastic and various threads because you can't see it at all. Fleece outers with fleece inners does not make for a tight seal, so they are better diapers for once the poo starts to be more solid. I have one red pictured, but I am happy to get pictures of the rest. They are very bulky, so I didn't know if there would be any interest.
Also pictured is Lollidoo black fleece nighttime diaper. Some of those are organic cotton inners, others are fleece. I have around 7 black and white on those and they ROCKED for nighttime. Again, bulky and not a tight seal, also elastic replaced.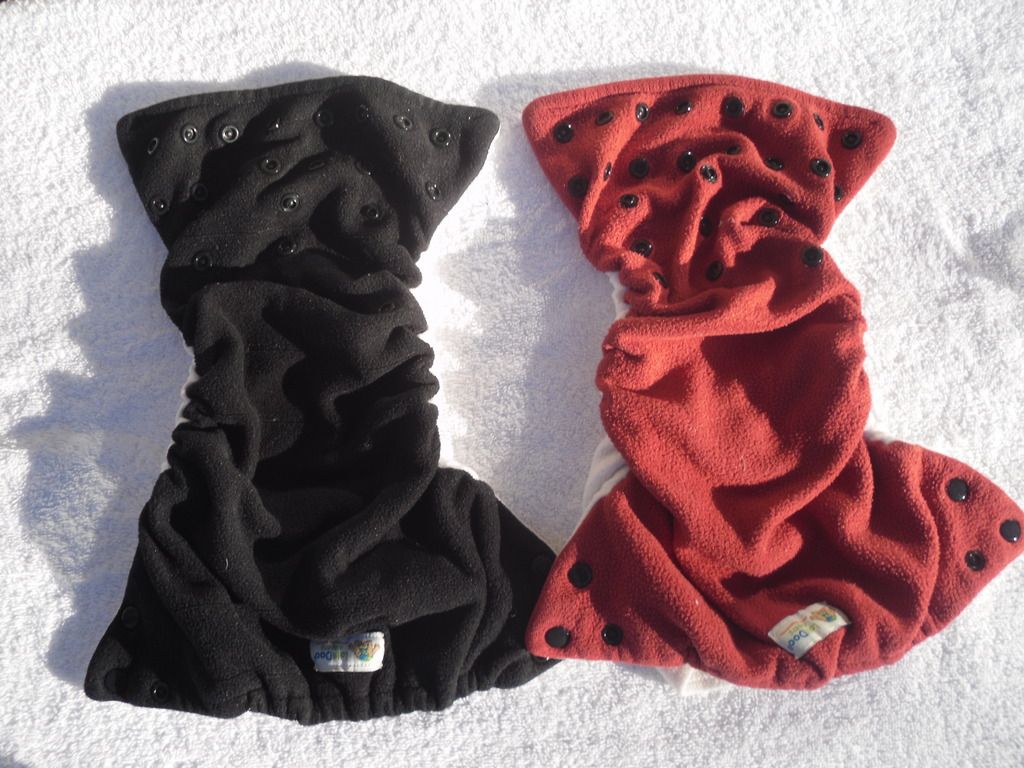 Daytimes are $10 ppd each
$15 ppd for two
$30 ppd for five
Nighttimes are $12 ppd each
$20 ppd for two
$35 for four
I am losing my storage space and need to unload, so feel free to make a package offer. I am also listing some NB fitteds, NB covers, and NB-Small wool