All items come from a smoke free home. We do have a dog and I have done my best but cannot guarantee a stray hair won't slip through I am totally willing to cut deals - I want this stuff out! Prices do not include shipping - I'll calculate that for you for as many items as wanted upon request. The lighting made some colors come out a little funny - I'll describe as best as I can. All stains or flaws have been noted as best as I can see.
I won't be able to ship from August 18-24 but will be checking PMs and posts during that time.
Sweaters:
2 long sleeved shirts with matching sweater vests. Red one is Chaps. $2 per set.
Rebecca Raggs blue polar bear sweater $2
NWT red Osk Kosh train sweater $4.
Long Sleeved button down shirts - $1 each. Starting top left: Old Navy, Enrico Rossini (white), Arizona flannel. Bottom Row: Old Navy flannel, Osh Kosh flannel, Cherokee flannel.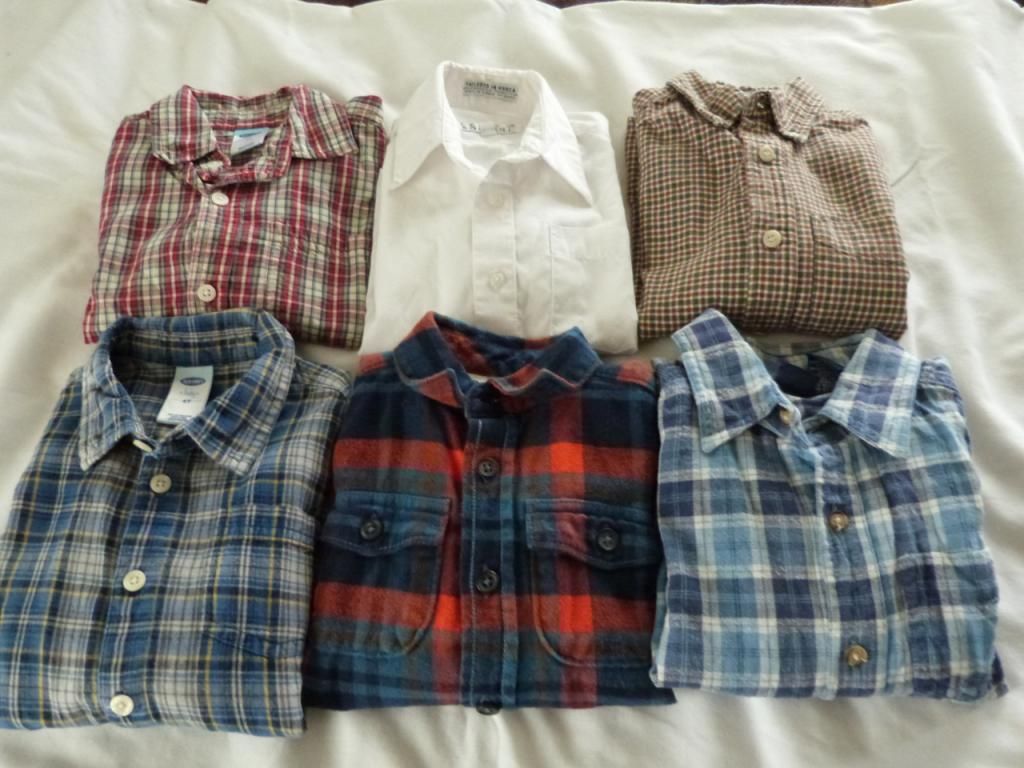 Lightweight "snow board" Wonderkids rugby shirt $1.
Brown long sleeved TCP polo $1.
Maroon and gold Gymboree rugby shirt $2.
Navy, hunter, and white Gymboree rugby shirt $2.
2 Hawaiian shirts (middle one is Old Navy) - 50 cents each.
Cherokee XS (4/5 "Big Brother League" shirt - long sleeved - $2.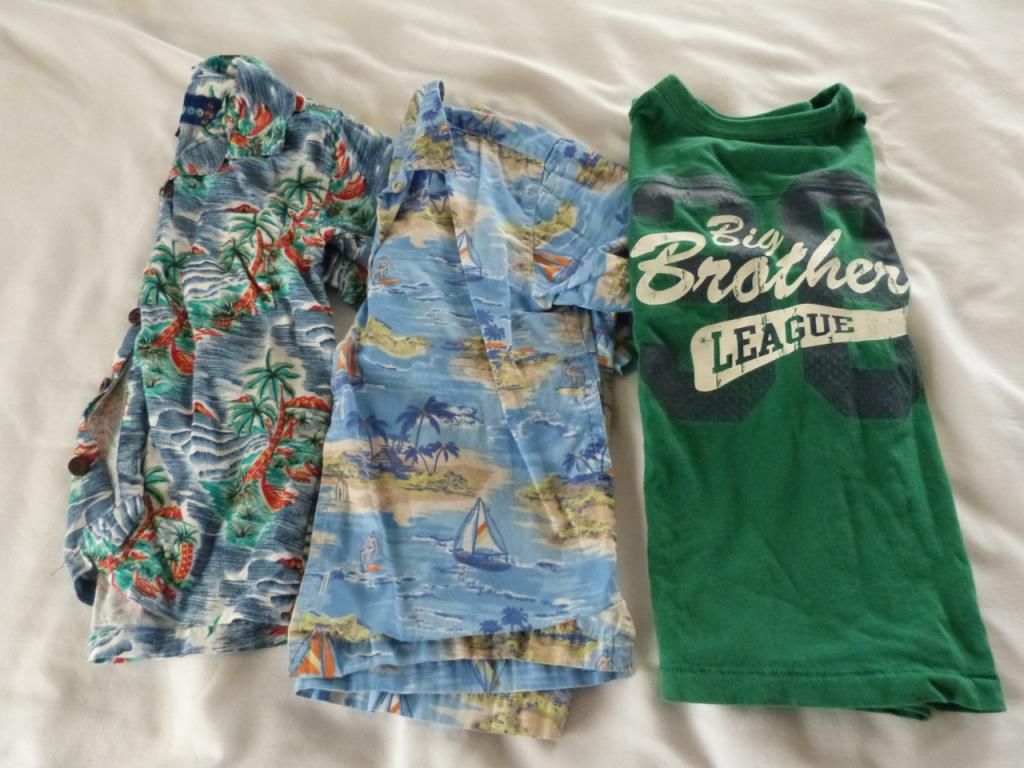 __________________
Beth, married to HSH David
, mom to Alex (8)
and Aidan (6)
and dogmom to Zoe (13 years)
Created by MyFitnessPal.com -
Free Weight Loss
Tools
Yup, I put every pound back on... and then some
Starting over from scratch.....